We have 5 operating positions with modern radios, four of our stations have amplifiers attached to them, 600 watts to full legal limit. For the folks interested in digital modes we have a dedicated station for this purpose.
Our main/modern operating stations: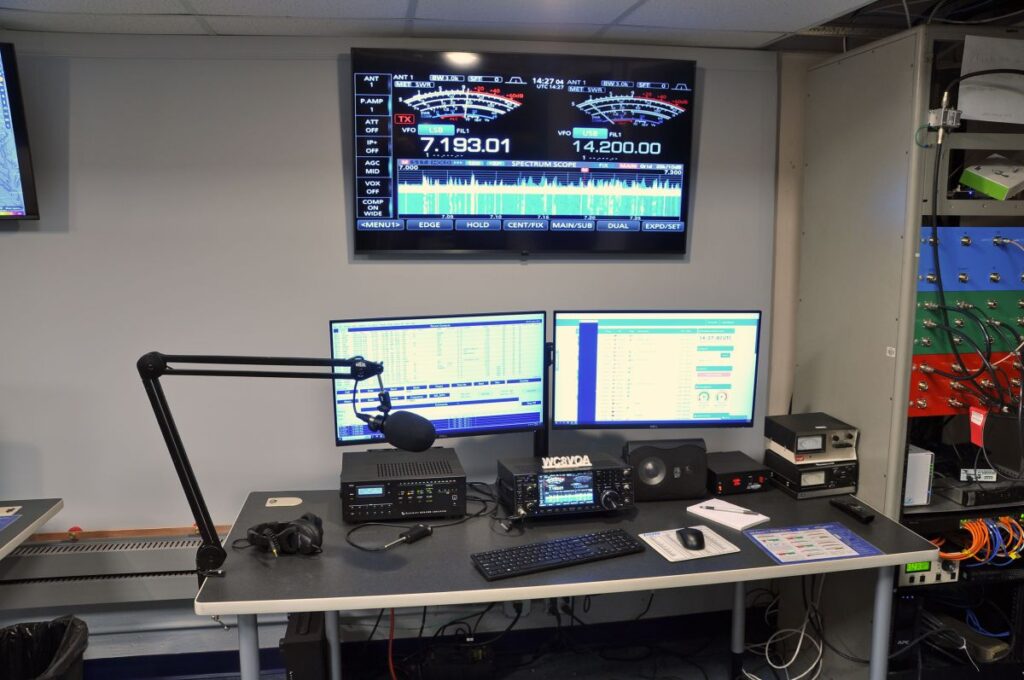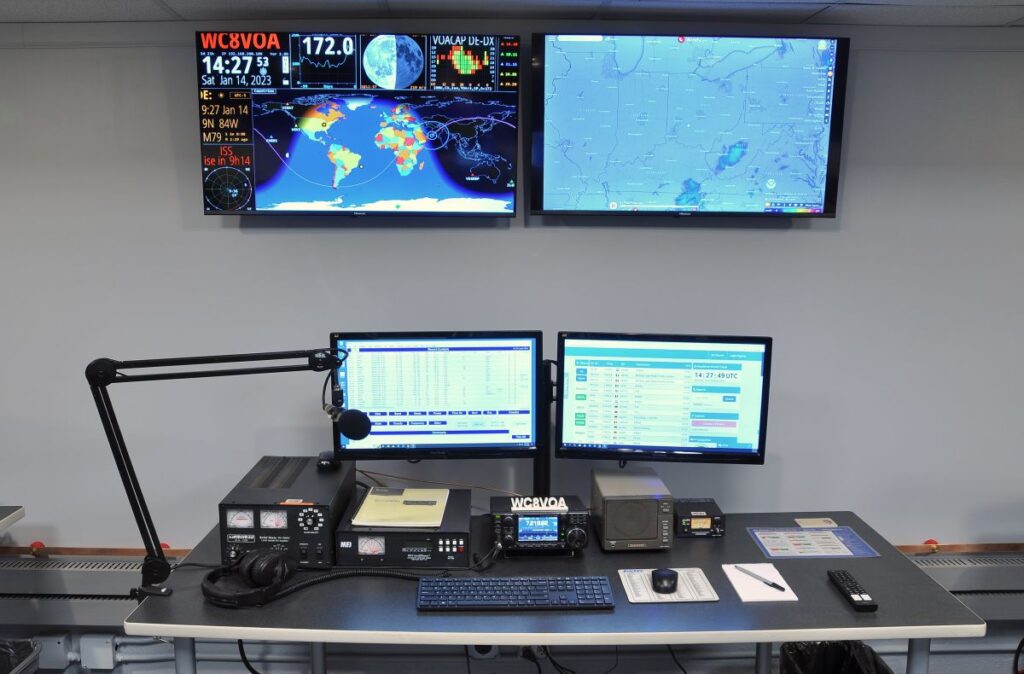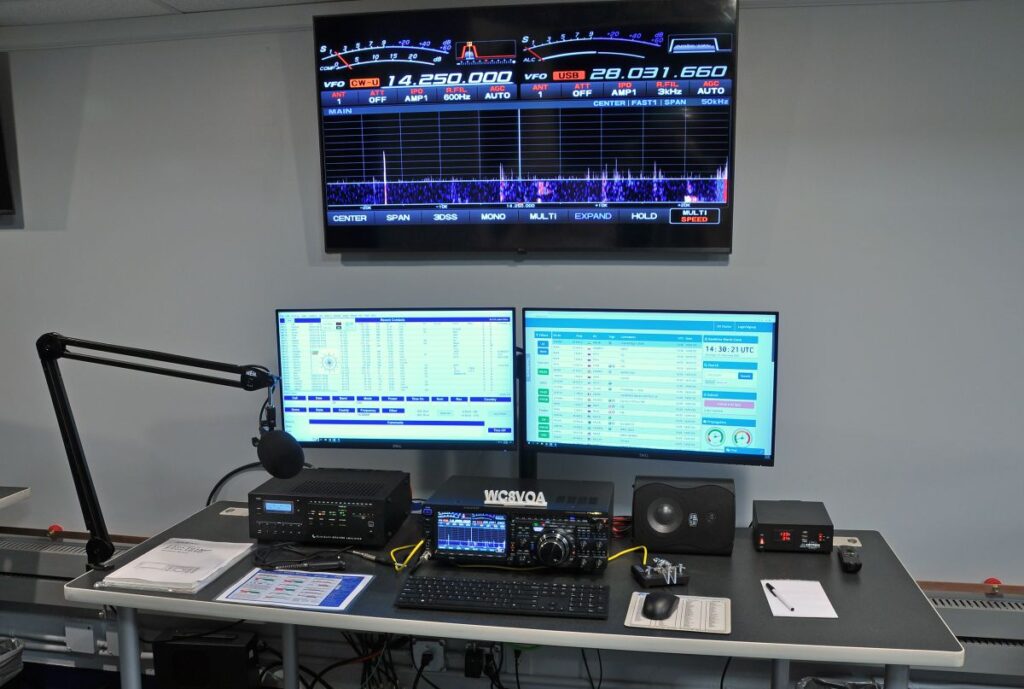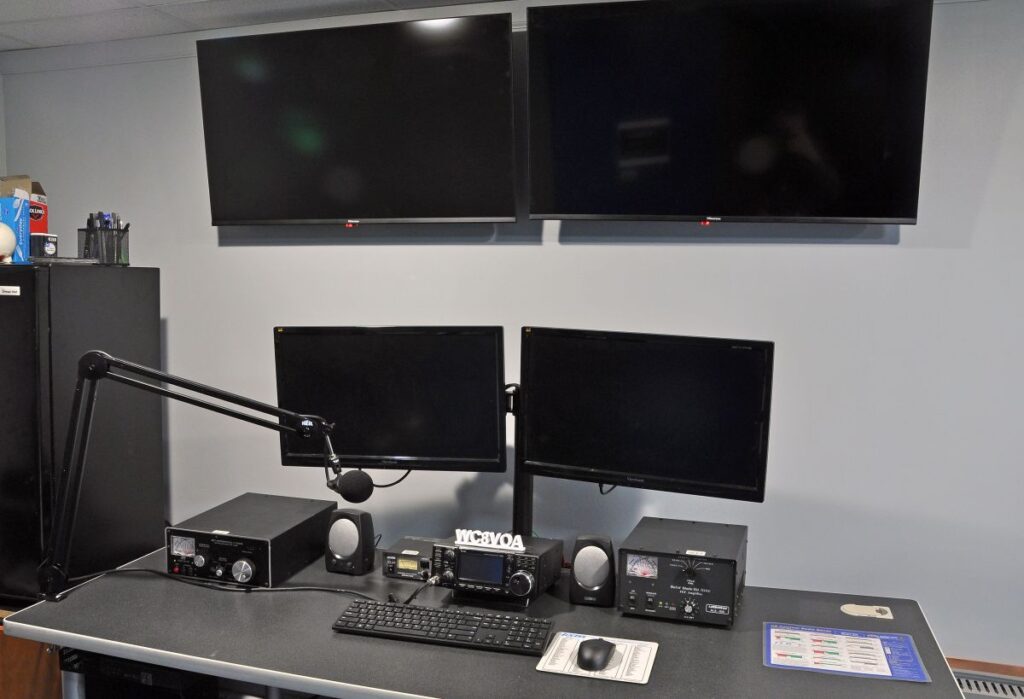 Having issues with your rig? We have a dedicated workbench to hook up your radio to the VOA antenna's or dummy load, just bring you radio and power cable, we will take care of the rest.
Our patch panel configuration provides the capability to connect any radio to any antenna.