---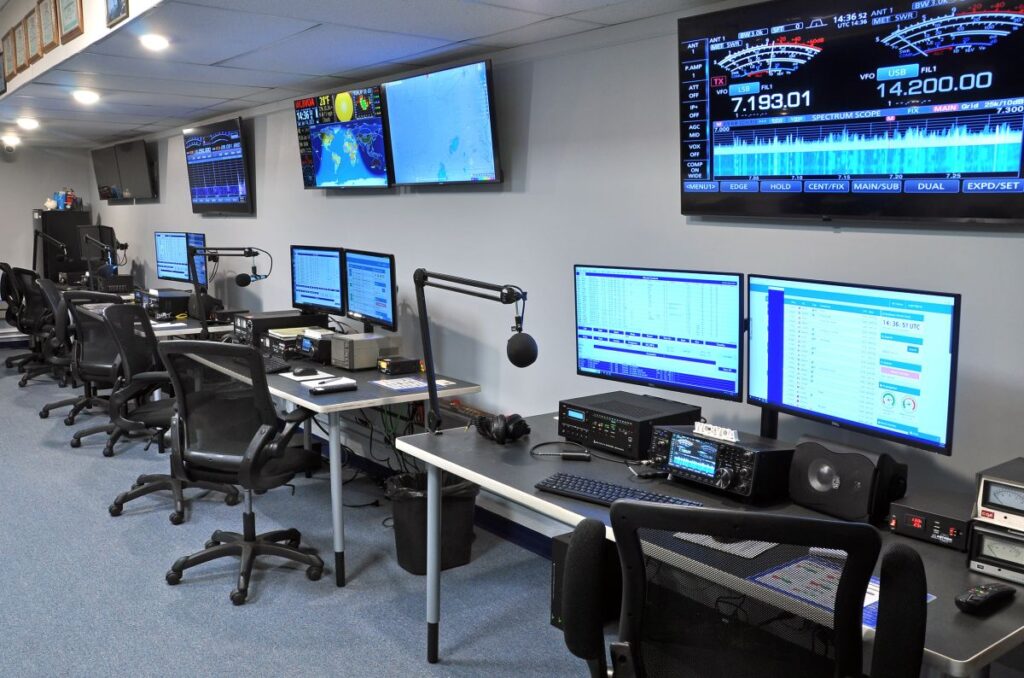 Join us at 7:00 PM each Wednesday for our Open Shack Night, everyone is welcome to visit.  You can also visit us when the museum is open on the weekends, we always enjoy showing off our shack to visitors.
---
Recent activities
PiDay 2023

After a two year absence, PiDay was back, the WCARA was part of the exhibitors at the annual Lakota Leads PiDay. This event is to promote STEM(Science, Technology, Engineering and Math) to local families. We had our famous PowerTower which is always a hit with the kids/students. We had a portable 2meter station setup to […]

Jamboree on the Air(JOTA) 2022

Once again this year the VOA Museum and our amateur radio club was proud to be part of JOTA. The museum waived the entry fee for any Scout or Scout leader in class A uniform. The scouts were able to make contacts with other scouts or former scouts. This is a great way to promote […]
---
The West Chester Amateur Radio Association is a division of National Voice of America Museum of Broadcasting. We operate as WC8VOA, we want to promote amateur radio and provide facilities for members and guests to meet and to exchange information about the hobby.